EDDM®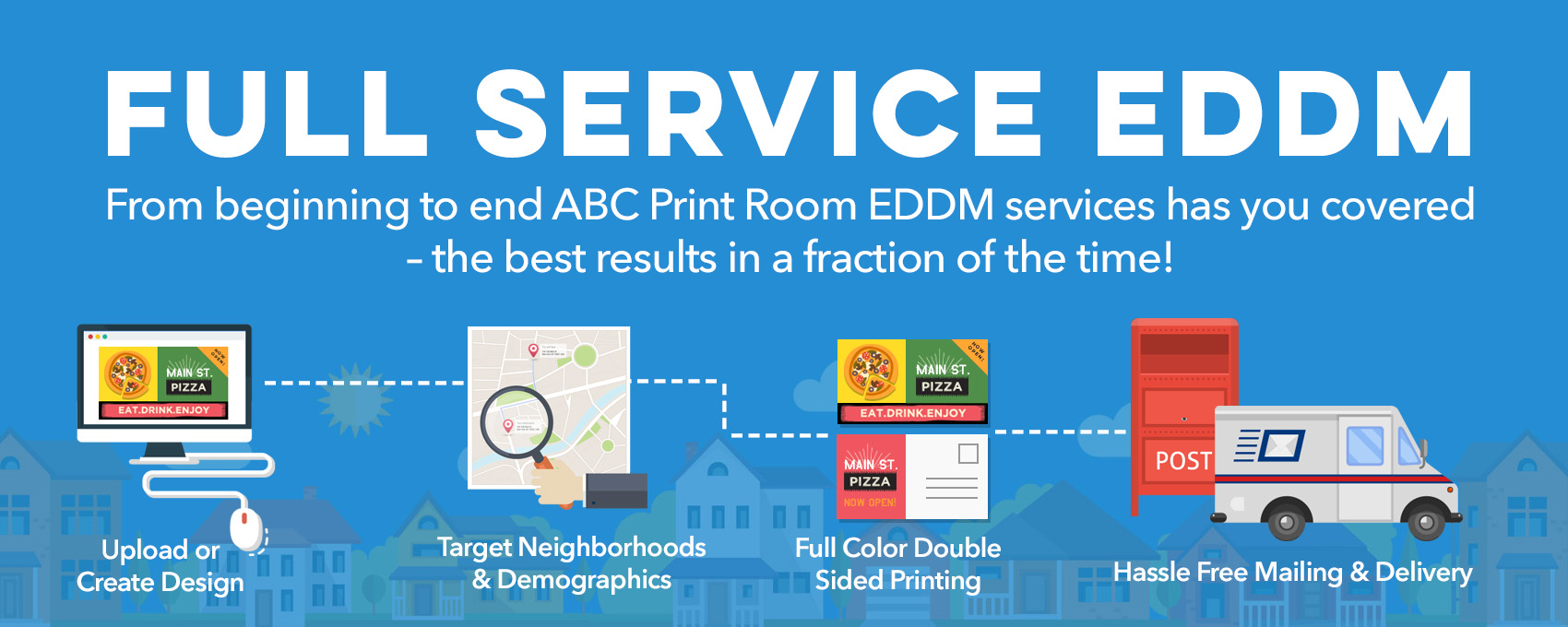 What is Every Door Direct Mail (EDDM)?
EDDM is an affordable targeted advertising service created by the United States Postal Service that allows the customer to map your marketing mail audience by several factors including income, age and household size. Through ABC PrintRoom's EDDM mapping tool customers can search by zip code and USPS carrier route to find the best possible customers for your business whether that's reengaging current customers or finding new ones.

What Types of Businesses and Organizations use Carrier Route Mailers?
Our mapping capability is an easy and effective tool perfect for businesses large and small.Every Day Direct Mail is a popular marketing tool utilized by businesses large and small that want to reach out to communities local and reaching. It is particularly popular among small businesses, restaurants, retailers, medical practices, insurance agents, the automotive industry, car washes, realtors, electricians, plumbers, churches and much more.

How Long Does Delivery Take?
Turnaround time can vary based on the required creative and production processes associated with each individual order. Generally, the process from start to delivery into mailboxes can take from 7 to 10 days.